Delaware Valley concrete is one of the area's leading concrete producers.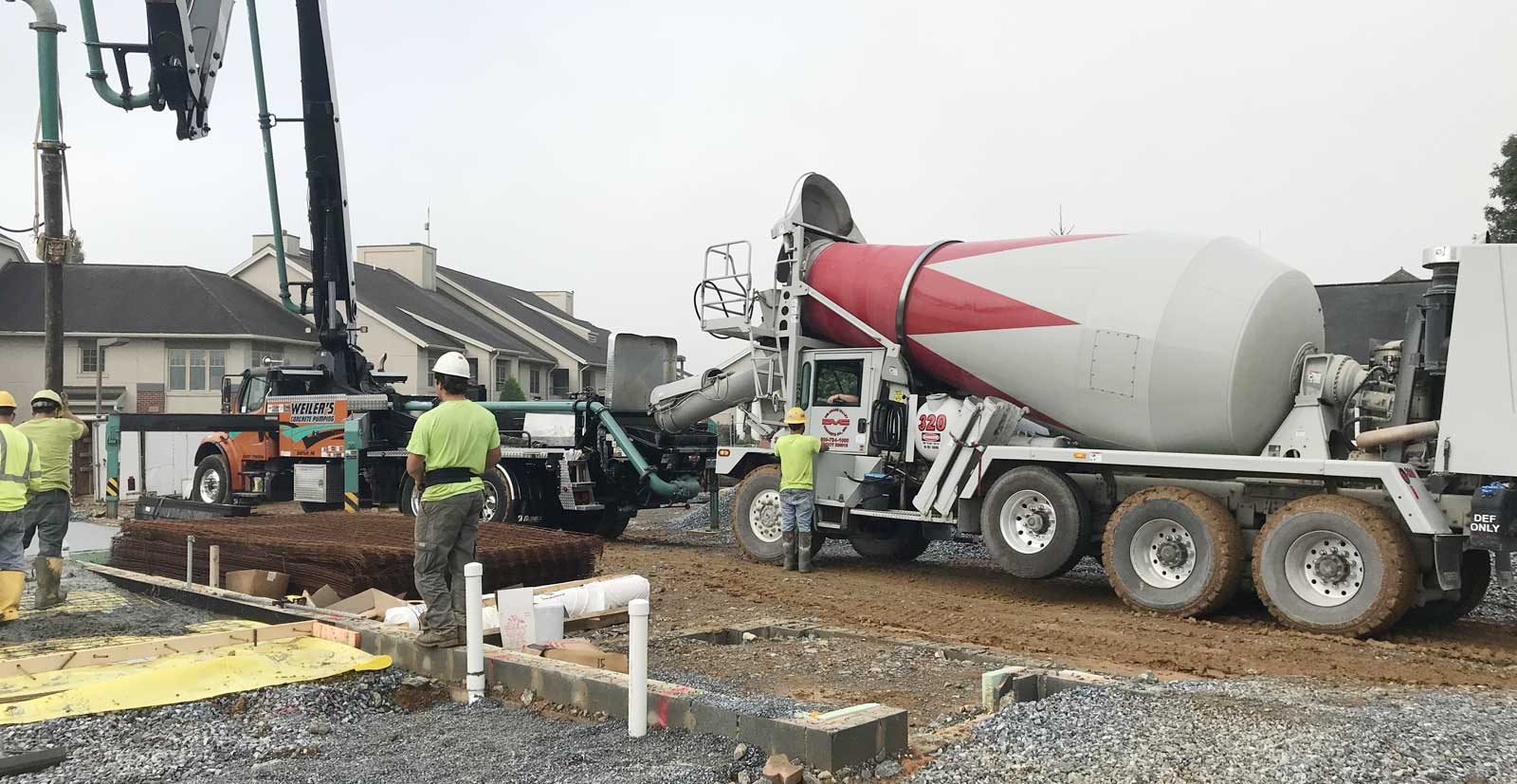 Delaware Valley Concrete is an equal opportunity employer. All qualified applicants will be considered for employment without regard to age, race, color, creed, religion, sex, affectional or sexual orientation, national origin, ancestry, marital status, disability, military or veteran status, or any other classification protected by applicable law.
If you are unable to use our online application process due to an impairment or disability, please contact Human Resources Department at hr@delvalconcrete.com or 215-675-8900 ext. 135
Employment with Delaware Valley Concrete will require successful completion of background check(s) in accordance with company policies.
Delaware Valley Concrete, Inc. participates in the federal government's E-Verify program. With E-Verify we are able to confirm the employment authorization of all newly hired employees through an electronic database maintained by the Social Security Administration and Department of Homeland Security. With respect to new hires, the E-Verify process is completed in conjunction with a new hire's completion of the Form I-9, Employment Eligibility Verification upon commencement of employment. E-Verify is not used as a tool to pre-screen candidates. For up-to-date information on E-Verify, go to www.uscis.gov.
We have the best people and equipment to work with and some of the best benefits around.
Delaware Valley Concrete's employment package includes:
Competitive wages, vacation pay, and paid holidays.
DVC offers an aggressive 401K plan for its employees.
You will be riding in some of the newest and safest trucks that are on the road today.
Employees are not limited to an automatic forty-hour check.
Great medical, life, dental and vision insurance.
On the job training – "Earn while you learn"
Come join us at Delaware Valley Concrete!
If you are looking for a company to grow with, Delaware Valley Concrete offers many opportunities for growth and advancement!
Delaware Valley Concrete is an Equal Opportunity Employer.
Working at DVC it's not a job, it's a career!
We are currently accepting applications for the following positions. Please select a job category to access the online application.
DVC JOBS' BOARD